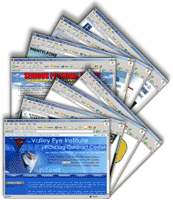 Web Design
Would you like to present your business on the Internet? Would you like your company to be seen around the world by thousands of people? Do it with us! Spread your company name! Sell your products! Let us introduce you to this magnificent net world!
◄ Check our Clients
The first step would be to register your domain
www.YourCompany.com (check your Domain ►)

The second step would be to Design your website
Gather pictures and information for the website

The final step would be to Host your website
Store the website on a server to be accessible by everyone
We are committed to make sure that we are the best design company for you. We believe it is very important to develop a good relationship between us and our clients, and we commit to maintain a good relationship with our clients from the initial meeting through the final implementation of the web site and beyond.
We develop and promote personal and commercial web sites. Our heart and soul goes into every product we design and it shows.
We work as a team with our clients in helping them design and implement their Web Site. We are committed to 100% customer satisfaction. If YOU'RE not satisfied then WE'RE not satisfied! MicroServer puts in 100% to give YOU 100%! We want to design a Web Site that our clients can be proud of.
What We Have to Offer
Professional, custom-designed Web Sites

Custom-designed images and graphics

Corporate identity/branding systems (i.e., logos, etc.)

Writing and Editing of site content

Free initial consultation

Content management and site updates

Web Site promotion and registration with search engines

Free E-mails with your Web Site

Database Integration

JavaScript and VBScript Programming (including server side programming)

Animation (flash, shockwave and animated gifs)

Multimedia effects (audio and video)

Online Catalogs

...


Domain Name Availability


Websites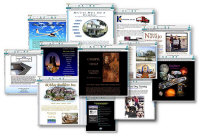 Click here to see a list of some of our clients, visit them and contact us when you are ready to setup your own website.